August 4, 2014
Thinking Like a Watershed, Part 5 of a series of panel discussions on the water crisis in the West.
Today's panel features John Fleck Science editor for the Albuquerque Journal, Mike Hamman Water administrator and area director for the Bureau of Reclamation, and Dr. Sonia Dickey Author and scholar.
These panels are produced and moderated by aural historian and author Jack Loeffler and sponsored by the New Mexico Humanities Council and The Lore of the Land.
Includes web exclusive extended conversation.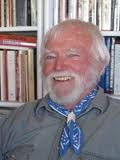 Podcast: Play in new window | Download | Embed
Subscribe: RSS
Podcast (podcast2): Play in new window | Download | Embed
Subscribe: RSS